Listen to the Bell Teleconference for January 18th, 2018
This months Bell Teleconference features special guest Todd Falcone. Todd has a fantastic talk about the importance of attending the AMSOIL 45th Convention in July. He also talks about the fantastic business opportunity that is available to all AMSOIL dealers if they choose to work at it. Sponsoring is a very important activity in your business, consider building are large team so you don't have to work so hard. Learn about the activities that are most important in your AMSOIL Business.
We also featured Todd Falcone on our training call last August after attending his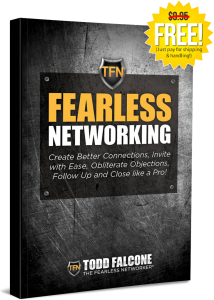 training event in Nashville. Listen here: accountdirect.lube-direct.com/bell-amsoil-teleconference-18-august-2016/
Get the free book (only pay shipping) Fearless Networking by Todd Falcone toddfalcone.com/freebook/
Learn more about Todd by subscribing to his email newsletter. toddfalcone.com/newsletter/
Click on the player below or download to listen later.